About Gregory Cazillo
My name is Gregory Cazillo, owner of Cazillo Photography and Web Design. With over 15 years of photography experience and a degree from Antonelli Institute of Photography, I have practical expertise in commercial and product photography as well as portraiture for small businesses and large corporations alike. My business, however, is primarily built on retail portraiture and wedding photography. I derive great pleasure from creating beautiful, timeless images for families and couples to treasure and share.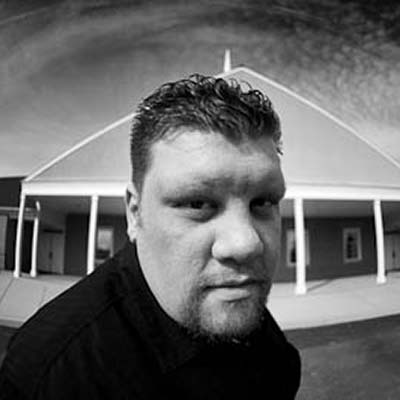 I've been told that I think like an artist. Better yet, that I SEE like an artist. Creating photographs is more than just taking a picture of a given subject. One must be able to think outside the box, to bend boring rules, and modify environments and technologies in order to exercise creative inspirations. I enjoy piquing everyone's curiosity with original and inventive ways of thinking, ways of seeing.
I've wanted to create a photography education community since the summer of 2007 when I purchased the domain name prophoto101.com. My ideas from the good ole days was to have a forum, blog & videos to educate other photographers. I could tell back then how limited the web was on good photography techniques and information. I was reintroduced into teaching photography about two years ago by a fellow photographer John Ansley who owns one of the oldest photography studios on the Main Line. In 2009 he suggested I start teaching classes at Main Line School Night as a way to promote my work and teach others. Since then I've gained a local following of photographers & enjoy teaching and answering questions for thousands more photographers all over the world.
Contact Me
We are available for hire to capture your wedding, portrait, corporate event or product photographs. Feel free to email me or call at 610-572-3722. If you have questions about my photography videos or equipment please ask them in the #Cazillions Forum.
Join the #Cazillions!
I genuinely thank you for your interest in my photography & tutorials. Our community of Cazillions is ever growing. I promise to continue to post quality videos so everyone can learn. I'd like to hear your suggestions or feedback. Do you have a question? Let's hear it! Have an idea for a video? Send it over! Sign up for the forum now!
You can also follow me on
Twitter,
Youtube,
Google+ or signing up for my email newsletter you will gain a better understanding of photography from both the technical & creative side.
Your Support is Needed
Please consider supporting this site via purchase of a t-shirt or purchasing all of your items through our amazon.com search boxes; every purchase helps, books, toys for the kids, camera gear, everything. You can also purchase ThinkTank Photo camera bags & gear and they will send you a free camera bag when purchasing through the link above. Any & all of your support is welcome & will keep the #Cazillions community growing.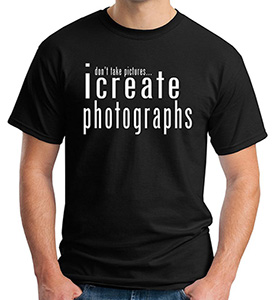 One More Thing! (FREE t-shirts!)
Want a FREE t-shirt? Order any 20" or larger photograph from the store and get a FREE
I create Photographs t-shirt! Use coupon code 'facebook' at checkout.