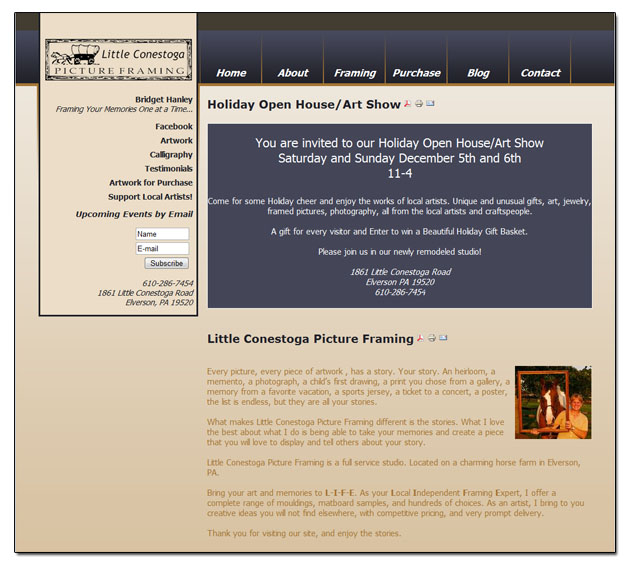 Little Conestoga Picture Framing
Framing Photos, Blog and eCommerce System
http://lcframing.com
Testimonial from Bridget...
In this day and age I didn't have a website. Why would I need one? I am a service company, framing anything that my clients want framed. But then I met Greg Cazillo of @Cazillo. He put together a website for me, and I am so pleased. I can't wait to tell people to "check out my website." It is also a terrific marketing tool for new clients.
Greg is VERY creative, technical, and pays attention to details. He also has same day service if I want a notice put on my site, or a new photo of something I have done. That is very important. His ideas are very focused to my needs, and getting the information out there that clients want to see. I LOVE the slide show on my home page, the color schemes, and the ease of navigating around it. there are lots of web designers out there, but Greg's personal attention puts him way above the other guys. Thanks Greg!